This post may contain affiliate links.  Find out more in our disclosure.
You know the friends that you have that you put up on a pedestal because they're always so amazing?  The ones that you wish will move in next door simply so you can see them all the time?  Oh, buddy do we have a few friends like that!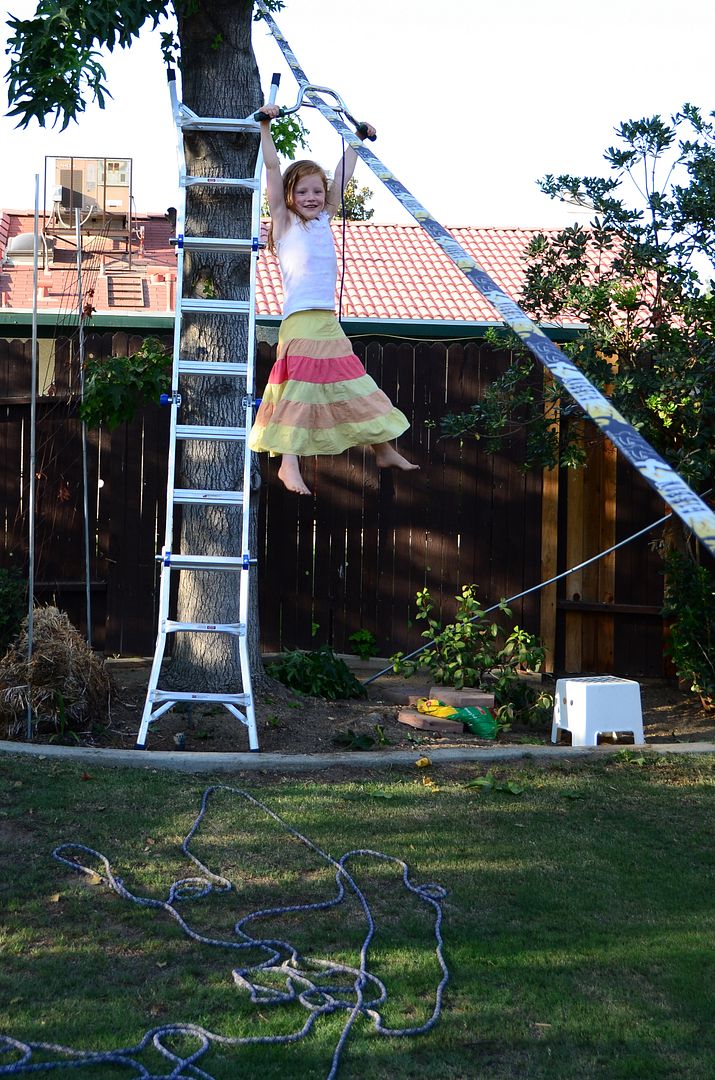 Our friends Ken and Tristen are way up on that list.  They're always coming up with creative and amazing ways to challenge and entertain their kids.  Their latest idea?  Turning their slackline into a zipline.
You've read about how much we like to slackline here and here, and how much we like to zipline here.  Put the two together and you get all sorts of awesomeness!  Here's how Tristen showed us how to do it:
Materials:
Slackline
2 tall trees
bike handlebars
First, feed your slackline through the handlebars so that it will not come off.  Next, set your slackline up at an angle so that one side is high about the other (this needs to be pretty high so you will either need to climb the tree or use a ladder).  You want it to be about 1 foot higher than your head at the lowest side.
Let 'er rip!
The more you angle the slackline, the wilder the ride!
Thanks Ken and Tristen for being amazing and sharing your great ideas with us!