This post may contain affiliate links where we earn from qualifying purchases. As an amazon associate, we earn from qualifying purchases. Find out more in our disclosure.
When it comes to mountain bike gifts for teens and tweens, there are a lot of options. From mountain bikes to cycling gear, there is something here for every type of mountain biker. If you know someone who loves mountain biking as much as they love Christmas morning, then this article will help make your shopping easier!
Recommended Read: Biking Gifts for younger Kids
While the biggest and most expensive gift that any mountain biking teen needs is a mountain bike, in this article, we'll be covering more affordable mountain bike gifts for teens such as mountain bike accessory gifts.
Best Mountain Bike Gifts For Teens and Tween Mountain Bike Gifts
Add a little bit of color and fun to your teens mountain bike while at the same time giving them better grips to hold onto. Single clamp designed for reduced weight and to give you a comfortable grip. The grip is made of soft and durable compound for your palm and fingers to be comfortable when you're holding onto the end of the grips, even if you're riding without gloves. We love that these grips are really affordable and come in 6 fun colors.
Staying hydrated should be one of the top priorities for teen mountain bikers, espeically on hard, long or hot rides. We love this hydration pack because it's small and compact, keeping it lightweight, but a big enough size to keep a few repair essentials, an extra layer of clothing, and some snacks inside. The 2L water reservior is a great size to make sure that your teens always stay hydrated while mountain biking.
Get your teen one of the safest bike helmets around for their mountain biking adventures. This Smith Optics Session with MIPS is a fantastic all around mountain bike helmet and we love that it comes in different sizes so that your teen is sure to find one that fits them perfectly. Not only is this one of the safest mountain bike helmets for teens, we've also found it to be one of the most comfortable. Available in lots of different color options and patterns to suit your teens style. Check out our full review of the safest kids bike helmets for more helmet options.
We've tried so many different bike flat pedals for our teens and these are by far our favorites. They work great to provide great grip on the kids pedals and are fantastic quality and really durable. My son broke 2 other sets of pedals in one year before we found these and they've been incredible. Best of all, they're really affordable bike pedals and come in 8 fun colors to add some fun to their bike!
Carrying bike and tire repair tools is absolutely essential for teenage mountain bikers. We love this CO2 set that has everything you need to repair a flat tire on the trail. It comes with two CO2 cartridges and repair essentials as well. Best of all, it's super lightweight and compact so you can throw it in your jersey pocket or easily attach it to your seat post.
Crank Bros Dropper Seat Post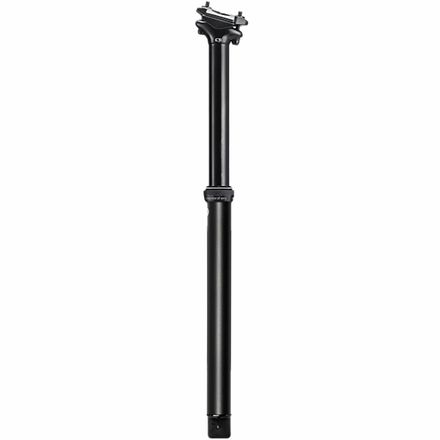 If your teen doesn't have a dropper post yet, then chances are they've been begging for one. Completely revolutionize their downhill rides with this easy to install after market dropper post. They'll love the increased skill this opens up on their rides and you'll love how easy it is it install on their existing bike. This is a great, high quality, affordable dropper post for teens.
Another must have for any teen mountain biker? A great multi tool to always carry on the trail. This is our favorite bike tool and the one that our teens carry. We've found that it is the most versatile so that it can fix anything that their bikes need and it's relatively compact too!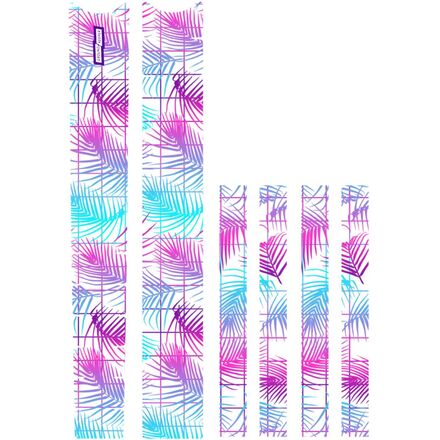 Sometimes kids just want a new bike, just for the looks. Get them the look of a new bike, without the cost with these Frame Protector stickers. We love these because they basically turned a boring bike into something that our teen LOVES and all of her friends ask about her cool bike (go all out and get fun colored grips and pedals to go with it). Not only does it make her bike LOOK really cool, but it offers great protection for her frame against crashes, scratches or rubbing against other bikes on the bike rack.
Is your teen rough on their bike and always coming home from rides with new scratches an nicks in the frame? Protect their frame with this clear frame protection tape. It offers the same benefits of the frame keeper tape above, but it doesn't change the look of their bike at all. Best of all, when bought in a roll, this frame protection is incredibly affordable.
Add a little bit of fun to their cycling wardrobe with some Sock Guy socks. These are all the rage with teens and your kids will love all the fun colors and designs! With so many different options, you'll be able to find some socks as unique as your teen is.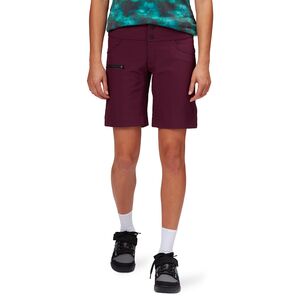 Great mountain bike shorts for ladies can be hard to find, but these shorts only only look great, but they FIT great as well. Designed by female mountain bikers, these are designed to fit women's bodies and move the way that they need to on a bike. With sizes starting at a size 2, this is a great option for most teen girls.
I bought myself a pair of these budget cycling glasses on a whim. They fit so well and are so comfortable that my teen has claimed them for his own and I have to now get a new pair. These are a great budget pair of sunglasses and are perfect for teens who are a little bit rougher on their gear (or tend to lose things like mine do).
Can you ever have too many bike water bottles? Absolutely NOT! These are our all time favorite bike water bottles. They carry a good amount of water, have a dust cap so the lid doesn't get full of dirt, and can shoot a descent distance when you squeeze it. They're also really durable and so much more amazing than any of the cheaper water bottles that we've tried out!
There is so much that we love about these bike gloves, but the thing that your teen will like best is the patterns and colors. These are hands down the coolest mountain biking gloves that we've seen. On top of that, they fit SO WELL and give you a bunch free fit to help prevent rubbing and blisters. This is a fantastic bike gift that your teen will use on every ride! The xxs fit our 9-year-old and the large fits my husband, so there really is a fit for everyone.
Read also: Best Kids Bike Gloves
Know a girl who loves to bike, but also has a bit of a girly side? These are the earrings for her. Both my daughter and niece wear these on an almost daily basis and they're fantastic. We love that they're durable, cute, and a fantastic price!
Bike Maintenance Books
Tired of always having to take bikes into the shop for repairs? Not only is it a pain, but it also gets expensive. Here are 2 great books that will help your teens learn about bike repair and keeping their bikes in great working order.
If you want your teens to really take ownership for caring for their bikes, get them a bike repair stand. Not only does this make bike repairs easier, but it also makes washing and cleaning SO EASY (something that should be done after every muddy or dusty ride). This is one of the best bike stands that gives you the most bang for your buck!
For years, I had no idea how to really take care of our bikes. Now I know better and keeping our bikes clean and running well has been one of the best things we've done in investing in our bikes. These bike cleaning tools are fantastic and exactly what our kids use at our house. Add in some Muck Off for really dirty rides, a good degreaser and some chain lube, and you'll be amazed and how well your teens bikes are running! Always follow your bike cleaning off with a good lube (we love Rock N Roll Chain lube).